Posts tagged
sham
0
I am aware that these videos are a few days old but wanted to post some of these together for historical purposes and for reference.
RNC Sham – Ron Priebus Corruption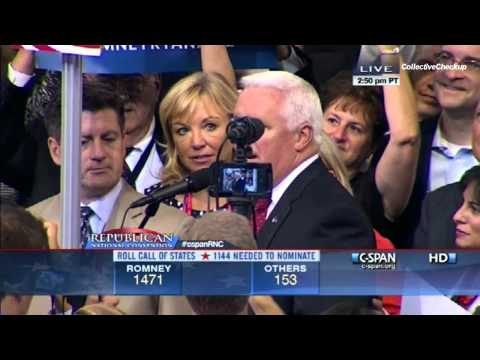 Boehner Reads Teleprompter Script – Teleprompter Rigged Vote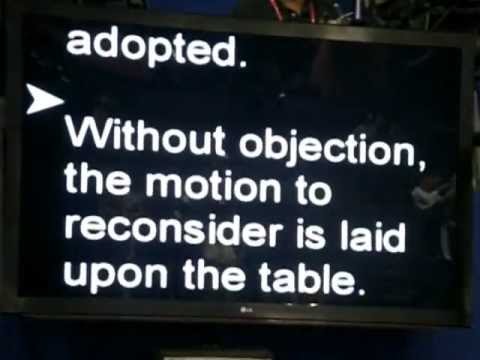 RNC Rule Change Corruption Explained – No more free delegates
Marco Rubio: Romney/Republicans Chose More Government Instead of More Freedom
- Is this on purpose?
RNC Rule Change – Maine Delegates Treated Unfairly…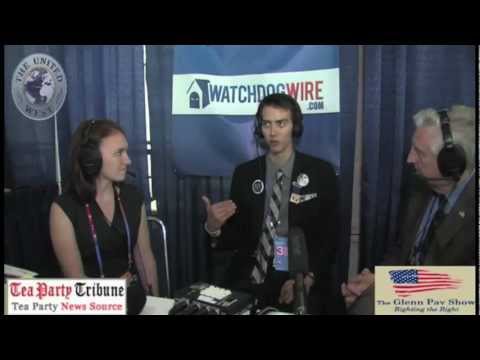 1
Published on Aug 29, 2012 by N0LINKNEWS
I wanna thank Greg Palast speaking at the convention for the billionaires & ballot bandits phrase.
Ron Paul's Maine Delegates Erupt After Getting Barred from Republican Convention
Submitted by 35intheShade on Tue, 08/28/2012 – 21:27
in Ron Paul 2012
What a complete fraud. Hopefully all of you will now see that there is a conspiracy happening and it is very very massive. And it hates true liberty. RON PAUL
http://youtu.be/1I3cI6D3a6Y
additionally: http://youtu.be/tYrZ0uxnZbQ
Continued, with CNN interviewing Maine delegates:
CNN interview:
Maine delegates walk out:
Brent Tweed, Mark Willis after walkout:
They're stealing the election, but we have the files on them – help support us finish our film & book – The Election Games Launched: Mar 4, 2012 Funding ended: May 3, 2012 Remind Me
Greg Palast's Billionaires and Ballots Investigation
The top elections-heist investigators in the USA need your donation, here today, to complete our comic book, our elections guide book and our film exposing the attempt to Steal 2012 by a combination of billionaire's hidden cash and vote heists.
In 1996, Greg Palast filmed the first investigation of The Koch Brothers.
In 2000, Palast uncovered how Katherine Harris purged 56,000 African-Americans from Florida voter rolls.
In 2008, Palast, with Bobby Kennedy, busted the Karl Rove attack on ballots — from ID games to firing US prosecutors.
And now, in 2012, there's once again a full-scale attack on the right to vote.
If we can get $15,000 right now, we can just make our May 3rd deadline to draw and print our BILLIONAIRES AND BANDITS comic book with genius pen man Ted Rall.
The funds will also allow us to edit and broadcast our film shot over the past four years from all over the USA on Karl Rove's $200 million game to suppress the vote.
http://tinyurl.com/8r8puup
0
Source: http://www.npr.org
by John Nichols
John Nichols is the author of several books that examine the legacy of old-right conservatives such as Taft and Buffett, including Against the Beast: A Documentary History of American Opposition to Empire.
Ron Paul represents the ideology that Republican insiders most fear: conservatism.
Not the corrupt, inside-the-beltway construct that goes by that name, but actual conservatism.
And if he wins the Iowa Republican Caucus vote on January 3—a real, though far from certain, prospect—the party bosses will have to do everything in their power to prevent Paul from reasserting the values of the "old-right" Republicans who once stood, steadily and without apology, in opposition to wars of whim and assaults on individual liberty.
Make no mistake, the party bosses are horrified at the notion that a genuine conservative might grab the Iowa headlines from the false prophets. Already, they are claiming a Paul win won't mean anything. If Paul prevails, says Iowa Governor Terry Branstad, "People are going to look at who comes in second and who comes in third. If [Mitt] Romney comes in a strong second, it definitely helps him going into New Hampshire and the other states."
The party's amen corner in the media is doing its part. Republican-insider radio and television programs have begun to go after Paul, the veteran congressman from Texas who is either leading or near the top in recent polls of likely caucus goers. Rush Limbaugh ridicules Paul on his radio show, while Sean Hannity's Fox show has become a nightly Paul-bashing fest, with guests like former Education Secretary Bill Bennett trashing the congressman with lines like: "his notion of foreign policy is impossible."
Actually, Paul's notion of foreign policy is in line with that of conservatives used to believe. The congressman is often referred to as a libertarian, and he has certainly toiled some in that ideological vineyard. But the truth is that his politics descend directly from those of former Ohio Senator Robert "Mr. Republican" Taft and former Nebraska Congressman Howard Buffett—old-right opponents of war and empire who served in the Congress in the 1940s and 1950s and who, in Taft's case, mounted credible bids for the party's presidential nomination in 1940, 1948 and finally in 1952. In all three campaigns, Taft opposed what he described as the "Eastern establishment" of the party—the Wall Streeters who, he pointedly noted, had little in common with Main Streeters.
Taft was a steady foe of American interventionism abroad, arguing very much as Paul does today that it threatens domestic liberty. Indeed, just as Paul joined US Senator Russ Feingold in opposing the Patriot Act, spying on Americans and threats to freedom of speech and assembly in the first days of what would become an open-ended "war on terror," so Taft warned during the cold war that "criticism in a time of war is essential to the maintenance of any kind of democratic government."
"The maintenance of the right of criticism in the long run will do the country…more good than it will do the enemy," explained Taft, who challenged President Truman's attempts to use war powers as an excuse to seize domestic industries and otherwise expand what Dwight Eisenhower would eventually define as the military-industrial complex.