Posts tagged
rigged
1
Source: http://occupycorporatism.com
By Susanne Posel
Occupy Corporatism
The US government, under the leadership of the globalist puppet, Barack Obama, knows that the general American public is waking up to the tyranny that is being forced upon them. The divide and conquer ideal purveyed by the mainstream media (MSM) in America may be the second false flag that coerces us into having a "civil war" before the November 2012 elections.
Obama has amassed a "legion of lawyers" to flood the court system with support should problems arise from the voting process. The preparatory process alludes to the fact that they anticipate a problem with the voting.
The electronic voting booths are being pushed in time for the 2012 presidential election season as a way to answer to potential issues brought on my mail-in ballots by overseas Americans and US armed forces service members.
A report by Counting Votes 2012 says that electronically submitted ballots cannot be independently audited and are prone to being hacked. Additionally, electronic voting leaves nothing to recount in a dispute.
Pam Smith of the Verified Voting Foundation explains: "They're trying to do a calculus and make it easy for the voter, and they may not realize the great risk they're putting those votes at."
The Obama campaign, Obama for America, is suing to restrict the right of military service people to be able to vote 3 days early in Ohio as is allowed by law . The Obama administration believes this law is "arbitrary" and has "no discernable rational basis."
The National Defense Committee stated : "[f]or each of the last three years, the Department of Defense's Federal Voting Assistance Program has reported to the President and the Congress that the number one reason for military voter disenfranchisement is inadequate time to successfully vote."
In 2003, Aviel D. Rubin, technical director of the Information Security Institute at Johns Hopkins University, along with a team of researchers showed that electronic voting systems software from Diebold Election Systems had "stunning, stunning flaws."
These voting booths, equipped with computer-chipped smart cards that could be remotely manipulated quite easily.
In 2010, the District of Columbia set up a fake voting program and encouraged hackers to attempt to corrupt their system. One hacker group was successful in changing the votes, showing that electronic voting systems are easily manipulated.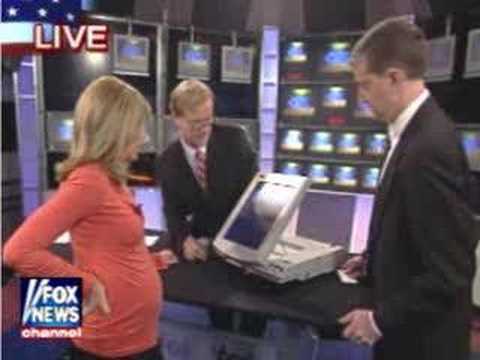 The online voting option is still a hopeful option as an alternative for the 20% of the 2.5 military voters that would otherwise send in absentee ballots, according to the Military Voters Protection Project .
The globalization of American voting has begun with the purchase of the process to be overseen by a private corporation controlled by SOE software which operates under the name Clarity Elections.