Posts tagged
Penny Freeman
0
Source: http://www.tennesseeforronpaul.com
By Joey Fuller
Ron Paul: The Aftermath
I share this information with you all so you can make your own decision about Rand Paul and the Ron Paul campaign. It is not my intention to be divisive. It was always my intention to see Ron Paul elected as President of the United States of America.
Adam Kokesh: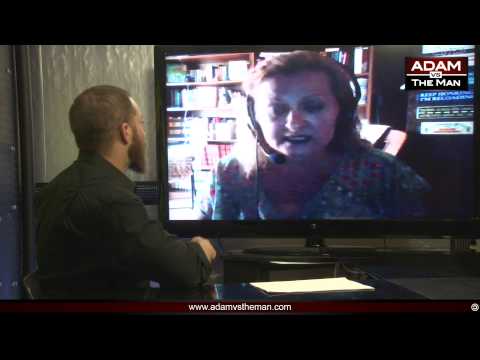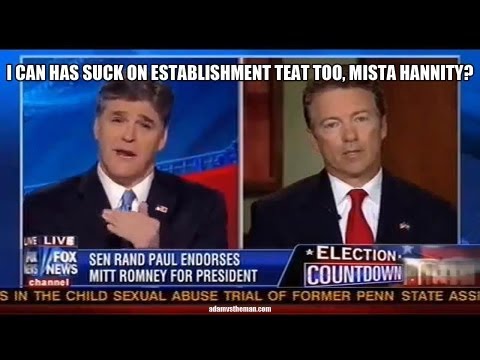 Alex Jones:
This youtube vid is approx. 1 hour and covers the Rand Paul endorsement of Romney and the demise of the Ron Paul Campaign
http://www.infowars.com/ron-paul-supporters-decry-rands-endorsement-of-romney/
http://www.infowars.com/the-trouble-with-rand-paul/
http://www.youtube.com/watch?v=jkJqjZ4TCVU
Lew Rockwell:
0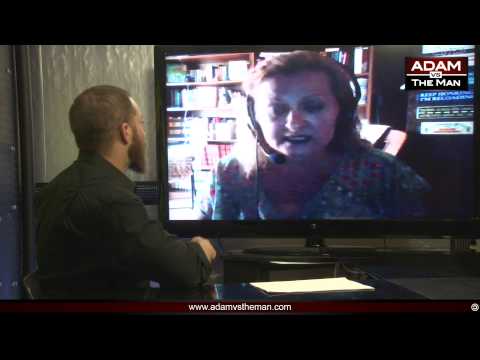 Published on Jun 8, 2012 by AdamKokesh
Defend and protect the Constitution, as in my oath
Defend and support the message of freedom and liberty
Support Ron Paul in his delivery of this message
Support NO political party or person that would be considered repugnant to the Constitution!
Final note, after watching this video an advertisement for
Bob Corker
came on via the now commercialized YouTube. Not a fan or supporter of this RINO pro war, big government, anti-freedom and liberty politician. If there is a bill against We The People feel confident
Corker
is voting yes. Should you be a sheep that supports
Corker
feel free to leave any friendship / follow connection that we might have.
1
Source: http://www.revolutionpac.com
By Lisa
Revolution PAC, backer of U.S. Rep. Ron Paul's bid for the Republican presidential nomination, is mustering dozens of special guests for its February 25 "Ron Paul Powercast." Headliners confirmed to date include former CIA Bin Laden Unit Chief Michael Scheuer, "The Creature from Jekyll Island" author G. Edward Griffin, award-winning Fox News anchor Ben Swann, and New York Times bestselling author and economist Tom Woods.
The 12-hour broadcast runs from noon to midnight Saturday, February 25 in conjunction with a 24-hour, $1 million fundraiser to support the committee's Super Tuesday ad campaign and election integrity initiatives. The public may participate by logging onto http://www.revolutionpac.com.
"Heading into the Michigan and Arizona primaries, as well as Super Tuesday, we're looking for the Ron Paul Powercast to blow our previous viewership numbers out of the water," notes Revolution PAC Chair Gary Franchi. "This event promises to be an outstanding booster for liberty activists and honest government advocates nationwide."
Also on the Powercast docket include former congressional candidate John Dennis; author, activist and radio host Adam Kokesh; constitutional law attorney Dr. Edwin Vieira; New York Times bestselling author and radio host Charles Goyette; Dr. Murray Sabrin; Oath Keepers President Stewart Rhodes; Sheriff Richard Mack; author and activist Tom Mullen; New York Times bestselling author and historian Kevin Gutzman; homeopath and radio host Robert Scott Bell; former Ron Paul Political Director Penny Freeman; Free & Equal founder Christina Tobin; Freedom's Phoenix founder Ernest Hancock; Liberty Candidates founder Gigi Bowman; America's Future Foundation's Richard Lorenc; Institute for Truth in Accounting founder and CEO Sheila Weinberg; radio personality Greg Bishop; former NY State Assembly candidate Danny Panzella; and singer/songwriter Jordan Page.
"We're making calls for guests up to the date of the broadcast and expect the roster to continue to grow," adds Franchi. "Stay tuned for more big announcements through next week."
Revolution PAC's groundbreaking alternative election broadcasts kicked off January 21 for the South Carolina Primary in the wake of the super committee's call for a nationwide boycott of cable/network outlets, which have exhibited consistent reporting bias against Rep. Paul. Live broadcasts for the Florida Primary and Nevada Caucuses followed, each drawing as many as 20,000 viewers.
Revolution PAC is supporting U.S. Rep. Ron Paul's bid for the Republican presidential nomination and his consistent, constitutional message with targeted TV advertising, direct mail campaigns, vote-watching initiatives and innovative Web promotions complemented by billboards and radio ads in key primary states. Unlimited donations by individuals, businesses and organizations are being accepted by Revolution PAC to support that effort.