Posts tagged
Nixon
2
Source: http://www.pakalertpress.com
As noted by many of our readers, one of the key topics omitted from our article on the inevitability of economic collapse was the petrodollar system. Due to its significance, we felt that this subject deserves its own article. If you have never heard of the petrodollar, don't be surprised. There's a good reason for this. No major news network will dare touch this subject because if this information was ever to become public knowledge, politicians would find it next to impossible to convince American people to support any more wars. Public approval of wars is only possible as long as people remain ignorant of the primary driving force behind our foreign policy. The reason you haven't heard of the petrodollar system is because our government wants you to think that we start wars to spread democracy.However, if you want to distinguish truth from propaganda, if you want to know the real reasons behind the global conflicts in our recent history, you must first learn about the petrodollar system. Without this crucial piece of info, you will have a hard time understanding what really happened in Libya, what's happening in Syria right now and what's going to happen in Iran next.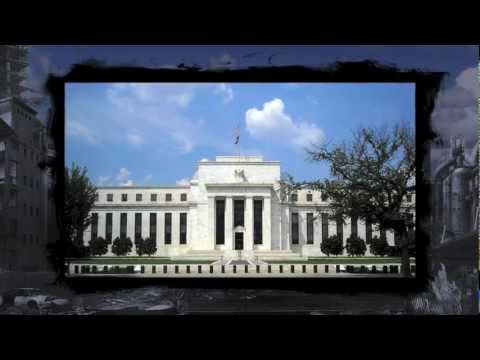 http://www.crisishq.com/why-prepare/world-war-3-preserving-petrodollar/
Why did NATO and the U.S. aid Libyan "rebels" in killing Gaddafi? Why was our government willing to support and arm the same terrorists that would later turn on our embassy and murder US Ambassador to Libya, Chris Stevens? Why was killing Gaddafi so absolutely imperative?
Why are we now doing the same thing in Syria? Why are U.S. operatives currently on the ground in Syria aiding Al Qaeda to topple Assad? Why are we willing to work along side known terrorists just to destabilize Syria and overthrow the regime there?
Why are we willing to risk World War 3 by attacking Iran, a key ally to Russia and China? Pakistan and North Korea already possess a nuclear stockpile, but Iran is years away from developing a nuclear weapon. Iran has no military capability to target the U.S. and it has not attacked another country since 1798. Yet the media is trying to convince us that we are weeks away from Ahmedinajad unleashing his non-existent weapons of mass destruction. Sound a little familiar? Have we heard this before, maybe?
So what is the petrodollar system and why is it so important? Why is the United States willing to trigger a new world war just to maintain the hegemony of the petrodollar? To get a proper perspective we need to start with a quick historical background:
Bretton Woods Conference
In July of 1944, as World War II was still raging, 730 delegates from all 44 Allied nations gathered in Bretton Woods, New Hampshire, to setup institutions and procedures to regulate the international monetary system and to establish the rules for commercial and financial relations among the world's major industrial states.
The Bretton Woods Agreement established the dollar as the world's reserve currency, which meant that international commodities were priced in dollars. The agreement which gave the United States a distinct financial advantage, was made under the condition that those dollars would remain redeemable for gold at a consistent rate of $35 per ounce. The fixed dollar to gold convertibility rate established a stable platform for global economic growth.