Posts tagged
microsoft
1
Source: http://www.occupycorporatism.com
By Susanne Posel
Occupy Corporatism
Seeing the Future: Google Lifts Microsoft's Smart Lens Prototype
Google has announced they are developing a "smart contact lens" that will measure the user's glucose levels in tear with a "tiny" wireless chip that has a glucose sensor embedded in it.
Between the lens materials the sensor is placed.
The device will integrate very small LED lights that can illuminate so that the user can be alerted that their glucose levels are reaching a healthy threshold.
Research for this device began several years ago with the University of Washington (UoW) and the National Science Foundation (NSF) who invested funding.
Beta-testing of the lens was conducted on volunteers in in the San Francisco Bay area.
Concerning US regulators, Google said: "We've completed multiple clinical research studies which are helping to refine our prototype … We're in discussions with the FDA, but there's still a lot more work to do to turn this technology into a system that people can use."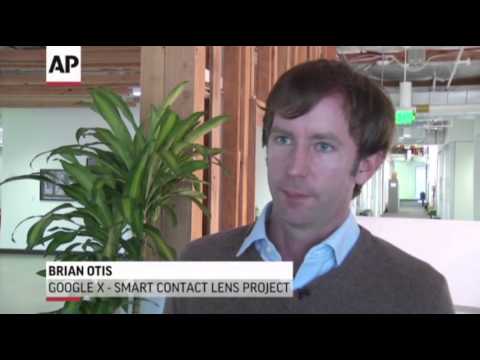 Brian Otis, lead researcher for the UoW, said: "You can take it to a certain level in an academic setting, but at Google we were given the latitude to invest in this project. The beautiful thing is we're leveraging all of the innovation in the semiconductor industry that was aimed at making cellphones smaller and more powerful."
Google said: "It's still early days for this technology, but we've completed multiple clinical research studies which are helping to refine our prototype. We hope this could someday lead to a new way for people with diabetes to manage their disease."
Currently, Google is persuading the Food and Drug Administration (FDA) to allow them to bring this product to consumers; as well as searching out experts that would like to endorse "products like this" to influence the market.
It may be another 5 years before such a product could be offered to the general public. The potentials for diabetics are staggering, considering that this device could elevate glucose monitoring by reducing the necessity for the patient constantly pricking their finger.
Google would like developers to create apps for the lenses so that accurate measurements with the device can be taken by the user and translated to their physician.
This product could be linked to a smartphone and computer device through Wi-Fi so that transmission of data could be sent to the user's doctor and recorded on the phone through text message as well.
Babak Parviz, who was working on a similar project for Microsoft only 2 years ago, is now employed by Google.
Parviz envisioned smart lenses in 2009 that would have glucose sensors embedded to monitor user's levels to assist in insulin necessity.
In 2001, Microsoft said about smart lenses: "Babak Parviz, a researcher at UW, and Desney Tan, a senior researcher at Microsoft Research, are developing the 'functional lens' that would be worn daily, just like regular contact lenses. But in addition to (or instead of) correcting vision, the lens would monitor the wearer's glucose level through their tears."
The recent Google post reads: "[Parviz and partner Brian Otis] are now testing a smart contact lens that's built to measure glucose levels in tears using a tiny wireless chip and miniaturized glucose sensor that are embedded between two layers of soft contact lens material."
The only difference between Google's version and Microsoft is that now the quest has allegedly moved from consumerism to helping people with diabetes.
Image credit: http://www.occupycorporatism.com
---
About the author:
Susanne Posel Chief Editor, Investigative Journalist OccupyCorporatism.com Radio Host: The Region 10 Report, Live Thursdays 1-3PM PST on American Freedom Radio.