Posts tagged
lead
0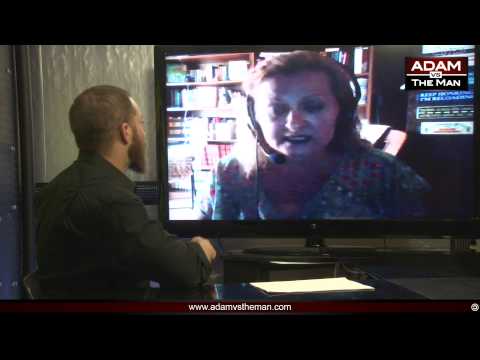 Published on Jun 8, 2012 by AdamKokesh
Defend and protect the Constitution, as in my oath
Defend and support the message of freedom and liberty
Support Ron Paul in his delivery of this message
Support NO political party or person that would be considered repugnant to the Constitution!
Final note, after watching this video an advertisement for
Bob Corker
came on via the now commercialized YouTube. Not a fan or supporter of this RINO pro war, big government, anti-freedom and liberty politician. If there is a bill against We The People feel confident
Corker
is voting yes. Should you be a sheep that supports
Corker
feel free to leave any friendship / follow connection that we might have.
0
Source: http://m.examiner.com
Maine – Texas Congressman Ron Paul has taken a commanding lead over his GOP rivals in the Maine Caucus heading into its final day on Saturday, hoping to extinguish Rick Santorum's modest campaign winning streak and launch a comeback of his own in the race for the Republican presidential nomination.
Keeping an eye on the results, WatchTheVote2012.com reports Ron Paul's lead as having grown into a hefty 15 point margin over Mitt Romney as early returns continue to trickle in. Two of Maine's 16 counties thus far, Knox and Aroostook, have concluded their tallies with Ron Paul garnering almost half of the votes.
Ron Paul's Libertarian message seems to resonate with the residents of "The Pine Tree state" as early results show 48% of caucus-goers have circled Ron Paul's name on their ballots, while only 33% have given Romney the nod. Santorum and Gingrich are holding very distant 3rd and 4th places, tallying only 10% and 9% respectively.
Ron Paul is looking for his first win in the 2012 race for the republican nomination and, thus far, Maine is shaping up to be his best chance to get that coveted milestone. A Maine win would also represent his first ever state caucus or primary win in this, his third attempt running for the White House.
Not only would winning Maine represent the 4th contest in a row so-called "front-runner" Mitt Romney would not win, taking a caucus this early in the season would be a big shot in the arm for Ron Paul's campaign and would go a long way in proving to the American people that he is just as legitimate as any other candidate left in the race.
[CIM Comment]
Now more than every we need the Champion of the Constitution!
Please visit Ron Paul's official campaign site by following the link below and donate today!