Posts tagged
Laura Ingraham
0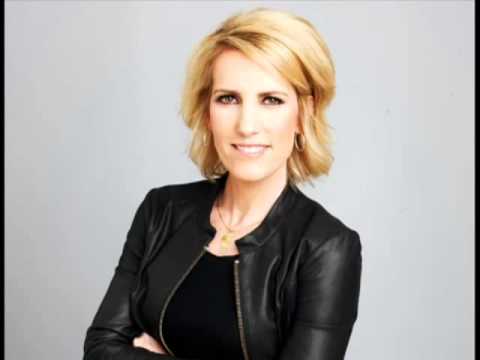 Ron Paul was on The Laura Ingraham Show today, and he spoke with her about Afghanistan, federal spending, the Chen diplomatic issues President Obama is having, and why he thinks Mitt Romney is only "marginally" better than President Obama.
Ron Paul is the only candidate who predicted and warned against the economic crisis, who understood and explained the reasons for it, and who offers a viable solution.
Ron Paul is the only candidate who really means it when he says he wants to bring our troops home and scale down our unsustainable and unreasonable empire.
Ron Paul is the only candidate who is serious about slashing spending and eliminating taxes.
Even though others are now trying to sound like him, there is only one Ron Paul. And there is only one candidate who can beat Obama: Ron Paul.
Congressman Ron Paul is the leading advocate for freedom in our nation's capital. As a member of the U.S. House of Representatives, Dr. Paul tirelessly works for limited, constitutional government, low taxes, free markets, and a return to sound monetary policies. He is known among his congressional colleagues and his constituents for his consistent voting record. Dr. Paul never votes for legislation unless the proposed measure is expressly authorized by the Constitution.In the words of former Treasury Secretary William Simon, Dr. Paul is the "one exception to the Gang of 535″ on Capitol Hill.
Ron Paul was born and raised in Pittsburgh, Pennsylvania. He graduated from Gettysburg College and the Duke University School of Medicine, before proudly serving as a flight surgeon in the U.S. Air Force during the 1960s. He and his wife Carol moved to Texas in 1968, where he began his medical practice in Brazoria County. As a specialist in obstetrics/gynecology, Dr. Paul has delivered more than 4,000 babies. He and Carol, who reside in Lake Jackson, Texas, are the proud parents of five children and have 17 grandchildren.
While serving in Congress during the late 1970s and early 1980s, Dr. Paul's limited-government ideals were not popular in Washington. In 1976, he was one of only four Republican congressmen to endorse Ronald Reagan for president.
During that time, Congressman Paul served on the House Banking committee, where he was a strong advocate for sound monetary policy and an outspoken critic of the Federal Reserve's inflationary measures. He was an unwavering advocate of pro-life and pro-family values. Dr. Paul consistently voted to lower or abolish federal taxes, spending and regulation, and used his House seat to actively promote the return of government to its proper constitutional levels. In 1984, he voluntarily relinquished his House seat and returned to his medical practice.
Dr. Paul returned to Congress in 1997 to represent the 14th congressional district of Texas. He presently serves on the House Committee on Financial Services and the House Committee on Foreign Affairs. He continues to advocate a dramatic reduction in the size of the federal government and a return to constitutional principles.
Congressman Paul's consistent voting record prompted one of his congressional colleagues to say, "Ron Paul personifies the Founding Fathers' ideal of the citizen-statesman. He makes it clear that his principles will never be compromised, and they never are." Another colleague observed, "There are few people in public life who, through thick and thin, rain or shine, stick to their principles. Ron Paul is one of those few."
####
[CIM]
The time is NOW to take back our personal liberties and freedoms!
Ron Paul 2012: Restore America Now
http://www.ronpaul2012.com
Please visit Ron Paul's official campaign site by following the link below and donate today!
0
Source: http://www.foxnews.com
REPORTER'S NOTEBOOK: The Ron Paul Effect
By James Rosen
I begin typing this article with trepidation, knowing with certitude that anything short of fulsome and unqualified praise for Rep. Ron Paul, the GOP's libertarian candidate in the presidential primaries, will provoke scores of angry emails and Tweets from Paul's famously fervent supporters, all accusing me of harboring (elite media) bias against their blunt-talking and unassailable hero.
Happens every time.
But as the
Republican Party
approaches its fourth balloting contest of the 2012 cycle – the winner-take-all Florida primary, to be held Tuesday and award 50 prized delegates to the
nominating convention
this summer – it has become ever clearer that the 76-year-old Texan, now serving in his 12th term in the U.S. House, has had a palpable impact on the race.
Paul has not yet won a caucus or primary, but he has won a significant number of votes. The congressman captured roughly 21 percent of the GOP primary electorate in Iowa; 23 percent in New Hampshire; and 13 percent in South Carolina. And unlike several of his rivals, Paul was able to collect the signatures necessary to ensure him a place on the Virginia ballot.
"Anybody above 10 percent, all the way up to 20 percent in some caucuses and primaries, you need to pay attention to," said Ed Rollins, a longtime GOP campaign strategist and Fox News contributor. "My sense is he'll have a lot of delegates. He'll probably be third, at the end of the game. He'll stay in to the bitter end. And I think it's very important that we reach out to those young people and his supporters and give him a role at the convention – a speech, whatever else it takes to keep him happy."
Rollins' comments echoed those of conservative radio host Laura Ingraham, who told listeners earlier this month that Paul's support reflects a genuine displeasure with "big government conservatives," which the party establishment can afford to ignore only at its own peril.
"There's a percentage of people who think we've gotten way overextended in our foreign policy, and who think that the government – even in conservative, so-called conservative hands, under George Bush – grew exponentially on the road to bankrupting us," Ingraham said on her show on Jan. 11. "And those people, yeah, they hear Ron Paul's message, and they're showing up to vote for him. I think it's really wrong for people just to say it means nothing, and it's just a fluke, and it's a freak vote, and all of that. OK, keep doing that, and you might see his support build instead of wane."
With his quirky populist style, antiwar platform and small-government message, Paul has attracted large numbers of young people under 30 to his campaign. He has also drawn occasional scorn from his fellow candidates and ordinary GOP voters.
"They caught you not telling the truth, Ron," snapped former Sen. Rick Santorum, when Paul's microphone malfunctioned at the ABC News debate in New Hampshire on Jan. 7.
"Dr. Paul has a long history of saying things that are false," said Newt Gingrich at the same event.
And when Paul called for the United States to follow a "golden rule" in its foreign policy, and stop "endlessly bombing" foreign countries, he was greeted, at the Jan. 16 Fox News debate in Myrtle Beach, S.C., with boos from the audience.
Paul has also hit some rough patches with the news media, particularly when he was questioned about newsletters he published in the 1980s and 1990s that contained language some regarded as racist and anti-Israel. Paul has said he did not write the relevant passages, and does not know who did.
At the same time, there is evidence that Paul has, during the course of the debates and primaries, drawn his rivals closer to his own longstanding positions on domestic policy: smaller government and lower taxes, the sanctity of the Constitution and the wisdom of sound monetary policy. On the night that Gingrich won the South Carolina primary, the former House speaker told supporters that Paul, "on the issue of money and the Federal Reserve, has been right for 25 years."
Paul is largely forfeiting the Florida contest to chase votes in caucus states like Maine, Colorado and Nevada, where campaign aides believe the strength of the field organization can make a real difference in capturing delegates.
[CIM Comment]
Now more than every we need the Champion of the Constitution!
Please visit Ron Paul's official campaign site by following the link below and donate today!
0
Source: http://www.cnn.com
By Matt Welch, Special to CNN
Editor's note: Matt Welch is editor in chief of Reason and co-author of The Declaration of Independents: How Libertarian Politics Can Fix What's Wrong with America (PublicAffairs).
To get a sense of how Ron Paul is tying the GOP establishment in knots, look no further than Sen. Jim DeMint, the powerful Republican from the site of the next major primary, South Carolina.
Until November 2010, DeMint had a clear claim on being the most influential, populist-flavored fiscal conservative in the Senate. Then a wave of Tea Party freshmen helped bring a Republican majority to the House of Representative and a new breed of politician to the Senate — one best exemplified by Kentucky's Rand Paul, whose post-campaign memoir was titled The Tea Party Goes to Washington.
DeMint, a strong social conservative, greeted it with both a hearty welcome ("[P]ut on your boxing gloves. The fight begins today") and an attempt at line-drawing. "You can't be a fiscal conservative," he claimed just after the election, "and not be a social conservative."
DeMint was totally wrong about that — polling data has indicated that a majority of Americans feel comfortable with the label of "fiscally conservative and socially liberal" — but that's not what's interesting here. What's interesting is that after pooh-poohing the existence of a species that closely resembles the politically homeless tribe known as libertarians, DeMint, in the wake of Rep. Ron Paul's solid second-place showing so far in the GOP presidential primary season, is using the L-word as a compliment.
"One of the things that's hurt the so-called conservative alternative is saying negative things about Ron Paul," DeMint told radio host Laura Ingraham this week. "I'd like to see a Republican Party that embraces a lot of the libertarian ideas."
This is a departure. In both 2000 and 2008, the top two GOP delegate-winners ran on explicitly anti-libertarian platforms. As John McCain wrote in his campaign memoir "Worth the Fighting For," "I welcomed a greater, if still limited, role for government in national problems, anathema to the 'leave us alone' libertarian philosophy that dominated Republican debates in the 1990s. So did George W. Bush, I must add, who challenged libertarian orthodoxy with his appeal for a 'compassionate conservatism.'"
The mix of compassionate conservatism, with its emphasis on domestic spending initiatives such as No Child Left Behind and the Medicare Part D, and neo-conservatism, with its emphasis on interventionist foreign policy, produced results that were both predictable and predictably repellent to libertarians: A 60% increase in federal nondefense spending under Bush, and a federal government that recognized no corner of the globe or hospital room as off-limits to American police power.
It's no wonder, then, that libertarians, like the rest of America, have been fleeing the Republican Party in droves. From 1972 to1988, libertarians voted Republican for president 69 percent of the time; since then the percentage has dropped to 46. Meanwhile the country, and especially younger people, have been turning more culturally libertarian on issues like gay marriage and marijuana prohibition, at a time when the mainstream GOP keeps fighting those lost causes.
Mitt Romney is on the glide path to the Republican nomination. But it is not escaping GOP notice that Romney's vote total in Iowa was the same as it was in 2008, and just 5 percentage points higher in New Hampshire than four years previous. Turnout among self-identified Republicans decreased in both states, even after more than three years of Barack Obama's misgovernance.