Posts tagged
gold standard
0
Source: http://www.againstcronycapitalism.org
Jim Rickards: The Demise Of The U.S. Dollar
(And Mutualy Assured Financial Destruction) Video
It won't happen tomorrow but slowly but surely the world is moving from dollars. The petrodollar system which has been key to the world economy over the last 40 years is eroding. More and more country to country deals are being done in currencies other than the dollar. The economic world as we have known it, after Bretton Woods in the Cold War Era, the post Cold War era, and the post 9-11 era is fundamentally shifting.  The dollar is not what it once was. It is no longer "almighty" and one should be prepared.
People have been predicting the death of the dollar for quite a while now, but many falsely believe that because hyperinflation hasn't taken hold (there's plenty of inflation though despite what we are told) we must be out of the woods. This would be a foolish assumption.
Since 2008 particularly I have watched the power of the dollar erode steadily. Countries are figuring out how to unwind their dollar positions without causing panic and killing the value of their dollar denominated assets. In order to unload dollar denominated assets and debt there has to be a willing buyer. Moving too quickly is suicide, but many "international actors" think not moving at all is also.
No one wants to get stuck holding the bag of dollars when things go south. But if things go bad (for the dollar) slowly the theory is an orderly less disruptive liquidation can occur. This will take, and has taken years. But it's happening.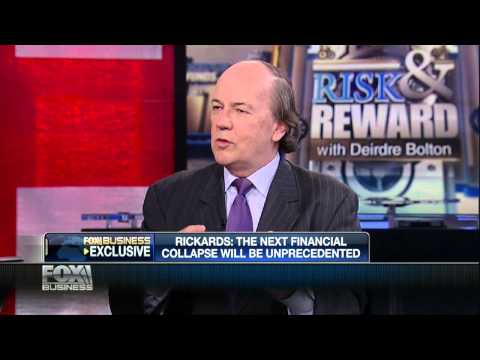 Image credit: http://www.againstcronycapitalism.org
---
About Nick Sorrentino
Nick Sorrentino is the co-founder and editor of AgainstCronyCapitalism.org. A political and communications consultant with clients across the political spectrum, he lives just outside of Washington DC where he can keep an eye on Leviathan.