Posts tagged
congressman
0
Source: http://www.ronpaul2012.com
Ron Paul Draws 5,600 Voters to Final of Three Campaign Events in California this Week
Sole conservative seeking Republican nomination gets warm welcome from University of California – San Diego students and broader community
LAKE JACKSON, Texas – 2012 Republican Presidential candidate Ron Paul continued his pattern of attracting large crowds of supporters and undecided voters to his town hall meetings, this time drawing 5,600-plus people to an event at the University of California at San Diego.
The UC – San Diego event with 5,600-plus people was the third of three such events the 12-term Congressman from Texas held in the Golden State this week.  On Wednesday Ron Paul drew a remarkable 4,000-plus crowd to Cal State – Fullerton, and last night Dr. Paul drew 5,000-plus people to UC – Davis.
Ron Paul's town hall meeting at UC – San Diego took place at 7:00 p.m. PST on the school's Warren Mall in San Diego, CA 92161.  The 12-term Congressman from Texas discussed his platform of constitutionally-limited government, the restoration of our economic and civil liberties, and elements of his path-breaking 'Plan to Restore America.'
This second multiday visit to California by Ron Paul follows his early-April campaign swing in the Golden State.  During that tour, Dr. Paul's visits to Cal State – Chico, UCLA, and UC – Berkeley drew a remarkable 6,200-plus,6,000-plus, and 8,500-plus supporters and undecided voters, respectively.  Ron Paul's California town hall meetings have featured some of the largest crowds of his 2012 race for the Republican nomination.
Photographs of Ron Paul's UC – San Diego town hall meeting with 5,600-plus people follow.
####
[CIM]
The time is NOW to take back our personal liberties and freedoms!
Ron Paul 2012: Restore America Now
http://www.ronpaul2012.com
Please visit Ron Paul's official campaign site by following the link below and donate today!
0
Source: http://rt.com
First Rick Santorum slipped out of the race for the GOP nomination, and next Newt Gingrich said he would support Romney but would still run. But what about Ron Paul's quest for the White House?
According to the latest bulletin from the campaign headquarters of the Texas congressman, Ron Paul is still in the race and rolling in the bucks.
Republican Party presidential hopeful Ron Paul is still polling strong among many demographics and shows no sign of slowing down. At least if his bank records have anything to do with it. The candidate's camp announced on Friday that so far in 2012 his campaign has managed to bring in almost $10.4 million in contributions from donors determined to keep the congressman in the GOP race.
Those funds won't be funneled to pay off earlier spending, either. His officials say that in addition to the big bucks that came in for the first quarter, the Ron Paul campaign has zero debt at this point in the race. Compare that to Republican Party rival and former House Speaker Newt Gingrich who was reportedly in the hole to the tune of $4.5 million last week, according to an article published by Slate.
As Ron Paul and Gingrich are now left as the only viable Republican alternative to Mitt Romney, Gingrich's chances might soon run dry as his pocketbook does the same. Will Paul have a chance to pull through against the frontrunner, though?
"Total contributions of $10.4 million in Q1, including details such as $1.8 million cash on hand and more money bomb cash in the pipeline, amounts to excellent news as these resources fuel our effective delegate-attainment strategy," campaign chairman Jesse Benton tells supporters in a press release published Friday.
Benton adds that he doesn't expect to see a slump anytime soon, either. Next month Ron Paul will be put to the test in Texas, where he has served several terms as a state congressman. On May 29, residents will vote in the state's primary.
"These ample funds also will help us compete even harder in Texas, where Ron Paul is the only Texan, veteran, and authentic conservative running," Benton says Friday of the candidate's continuing success.
Aside from a fat wallet, Ron Paul's team says that the departure of Santorum from the race opens up new opportunities for their candidate to collect delegates, a maneuver that has been an unusual yet well orchestrated move so far in the campaign.
"We are fighting really hard in many states on our convention strategy," Benton tells US News & World Report. "The exit of Santorum has opened up any more delegate opportunities for us."
"I am not going to try to deceive you, and say that Romney doesn't have some advantages," Benton says. "But until he has 1,144 delegates, we are going to press on with our campaign."
Speaker Newt Gingrich is also still campaigning, but last week his campaign bounced a check for $500, reported CNN. Since then he has been resorted to renting out his campaign's donor list in order to dig himself out of the hole.
####
[CIM]
Ron Paul 2012: Restore America Now
http://www.ronpaul2012.com
Please visit Ron Paul's official campaign site by following the link below and donate today!
0
Source: http://www.sherrypeeljackson.org
[CIM]
For those that do not know about Sherry and her background and story I would strongly suggest you do some homework.  She is a fine and dedicated patriot that spoke the truth and paid the price, almost the ultimate price.  Honesty was her only crime!
####
What Ron Paul Did For Me
Many of you don't know that Ron Paul played a part in my rescue when I was in prison. First, let me say that I met Ron Paul a couple of times before I went to the slammer, and he and his wife were gracious and warm. Even though we didn't get together during the filming of Aaron Russo's movie America: Freedom To Fascism, both of us were featured in the movie.
When I was ill in late 2009 there was an outcry after people were informed of the severity of my condition. I had written a letter to my U.S. Congressman (Hank Johnson) via prison e-mail, and forwarded it to my husband to deliver to him since the congressman was not on my approved e-mail list. My husband, without editing the letter, sent it out to about 20 supporters after furnishing a copy to the congressman. These supporters were outraged at what I was going through. At least one of these supporters had a large e-mail list and he forwarded the letter to his entire list. That desperate cry for help went viral, and soon I was receiving letters of encouragement and financial support from literally all over the globe.
Someone got in touch with Ron Paul's office. I don't live in Texas, but he and his staff took action and contacted the prison with a demand for information about my situation. Shortly after Ron Paul's inquiry about my treatment I was shipped away to a high security prison. While in solitary confinement there (for the security of the institution, they say) my medical situation was constantly observed, and I was treated with respect by the medical staff.
Along with Congressman Hank Johnson, I believe that Congressman Ron Paul's eye on the situation got me the care that I needed so that my condition did not go critical. I was in really bad shape as you can see here.
For those that say that Ron Paul is a racist, you would never be able to convince me of that. His actions speak louder than your words. He has delivered thousands of lives into this world, of all races and colors. He has helped people of all races, even when it was not popular and could have put him and his family's lives in danger.
For those that say that Ron Paul is a nut, a large oak tree is yesterday's nut that held its ground. For over 30 years Ron Paul has not switched his position on any of the socio-political issues of our day. You can call him a nut if you want, but at least he's not a flip flopper that changes his position with the ebb and flow of the masses.
For those that say that Ron Paul can't win, God says nothing is impossible with Him. His sticking to his guns and staying in the race shows me that he cares not only about his own family, for he could have made a fortune and bilked the country, like others. He could have taken bribes, high paying corporate positions or even created policies that would have enriched him and his family for generations to come. Instead, his stick-to-it attitude shows me that he cares about me, about us, about America as a whole, about the rule of law, about justice, about equity. Very few people in power care about you, I hope you understand that fact.
Ron Paul takes the criticism and the flack, the jokes and the insults because he knows who he is and he knows what God has told him to do. He knows that he has the truth on his side, and sooner or later truth will prevail. He has been a beacon in the darkness, one that shows up the evil that is in our country and shows the way to correct it, to the chagrin of the evildoers.
I sent a thank you letter to Ron Paul's offices in Texas and in DC. I wanted them to know that I appreciate them reaching down to help a lowly prisoner that was afraid for her life. Life, that is important to us as humans, or at least should be. Do the people that you trust and endorse care if you live or die? Selah (pause and think about that).
0
Source: http://www.ronpaul2012.com
In famed River City, crowds from Bexar, Medina, Comal and surrounding counties greet fellow Texan and 'Champion of the Constitution'
2012 Republican Presidential candidate Ron Paul drew a remarkable 3,600-plus supporters and undecided voters to the final of three town hall meetings he held in his home state of Texas this week.
The 12-term Congressman from the Lone Star State's 14th District spent Tuesday, Wednesday, and Thursday holding fundraisers, engaging the Texas and national media, and holding large events drawing thousands of attendees.
Dr. Paul's outdoor town hall meeting took place at 7:00 p.m. CST on the city's Main Plaza, located at 115 North Main Street, San Antonio, TX 78205.  The event was organized by 'Youth for Ron Paul' (YFP).  YFP, an initiative of the Ron Paul 2012 Presidential campaign, launched in September 2011, and since its inception, students nationwide have organized 607 chapters and recruited more than 76,000 people.  To learn more about 'Youth for Ron Paul,' including how to sign-up and establish a local chapter, visit the YFP website by clicking here.
Photographs of Congressman Paul's San Antonio town hall meeting with 3,600-plus people follow.
[CIM Comment]
Stand up for Liberty, help stand down Tyranny!
Now more than every we need the Champion of the Constitution!
Please visit Ron Paul's official campaign site by following the link below and donate today!
0
My question is does Congress have a private bar open 24/7 or does Rush know a place that runs happy hour all day long?  Bobby Rush leading all contenders for the coveted Asshat Of The Day Award.
Source: http://patdollard.com
0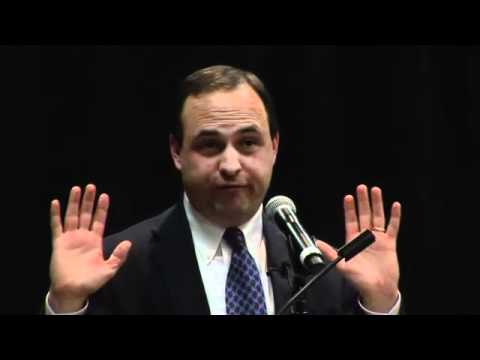 Best selling author Thomas Woods was Monday's keynote speaker and addressed the sheriffs and their guests at the evening's banquet, delivering a sweeping and humorous history of nullification by the states, and how it comports with the sheriffs' efforts to nullify federal and state tyranny. "And suddenly people are peering into the long neglected Thomas Jefferson toolkit. And they're looking for things that might work. Now some of these things, like nullification, I have to warn you, are not approved by the New York Times. And, in fact, what I tell you tonight does not fall inside that box that all good Americans are supposed to confine themselves to. We're supposed to be in that box. You all know it. It goes from Joe Biden to Mitt Romney. You're allowed to be somewhere in there. But, if you stray a little bit over here citizen, be careful, be careful – you're not respectable. Well my view is, is that it's our job as good and decent Americans to crush that box into the ground and then set it on fire." On January 30-31, 2012 over 100 county sheriffs and peace officers, from over 30 states, united to uphold their oaths of office, protect citizen liberty, and stop state and federal tyranny. Inspired and led by the example of former Graham County Arizona Sheriff Richard Mack, the meeting, which was held in Las Vegas, was funded by the generous donations of thousands of Americans from all fifty states, as well as the support of freedom loving sponsors.  The agenda included training on the Bill of Rights, Interposition, Nullification and the importance of Property Rights versus Privileges.  Many sheriffs, a police chief and even a county commissioner shared their experiences, challenges and actions taken to uphold their oaths of office, directly with the sheriffs in attendance. The videos of these presentations are shared here on the County Sheriff Project YouTube channel. We hope that you will share these videos with your own county sheriff and all the oath takers in your county.  To read the meeting agenda, see the event sponsors, learn more and show your own support for helping back more constitutional county sheriffs, visit http://www.CountySheriffProject.org   Think outside the gun!