Posts tagged
Anonymous
0
Source: http://www.occupycorporatism.com
By Susanne Posel
Occupy Corporatism
Hackers Break into Smartphones to Access Your Bank Account
Security Research Labs (SRL) states that SIM cards in smartphones could be utilized by hackers to gather online banking account information.
Indeed, an estimated 500 million subscriber identity module (SIM) cards have been identified as having vulnerabilities that allow remotely controlled attacks to occur.
SIM cards are "tiny computers that store crucial cryptographic data."
SIM cards store data on user's such as phone number, private login and billing information. This includes details about a user's PayPal and credit card numbers so that the hacker can infiltrate all financial records of individuals.
It is unclear whether or not users can verify that their SIM card is vulnerable to hacker attacks. Specific details provided by the manufacturer cannot assist the user with determining if they are a sitting duck.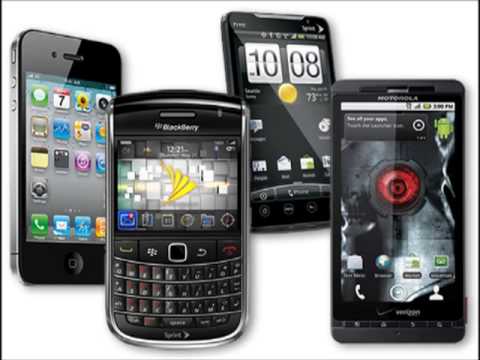 Apps made for smartphones are syphoned through SIM cards because they act as a portal .
Karsten Nohi, founder of SRL, is expected to provide this research to the BlackHat Conference in Las Vegas in the later part of this month.
SRL asserts that hackers would send "an unrecognizable, binary text message usually meant to carry user logs and telephone settings to a victim's phone.
The cellphone then responds by sending back an error message carrying a signature that can be distilled to reveal a 56-bit Data Encryption Standard (DES) key. DES is an old encryption standard used by about one in eight phones around the world."
Through the "cracked key" the hacker can "download software onto the SIM card that can, among other tricks, change voicemail numbers and find out exactly where a phone is at any time. This allows for remote cloning of possibly millions of SIM cards including their mobile identity as well as payment credentials stored on the card."
Nohi said : "We can remotely install software on a handset that operates completely independently from your phone. We can spy on you. We know your encryption keys for calls. We can ready your [SMSes]. More than just spying, we can steal data from the SIM card, your mobile identity, and charge your account."
Because SIM cards are employed as a de facto trust anchor for cellular phones, simply using two Short Message Service texts can allow a hacker to break into the phone, steal data, listen in on the calls made, and make purchases as if they were the owner of the phone.
The UN issued a warning under the Telecommunications Union (UNTU), that this research provided by SRL is "highly significant" and that "these findings show us where we could be heading in terms of cybersecurity risks."
Under the direction of the UNTU, academics, private tech corporations and mobile phone companies will be admonished to cooperate with the international community to set up regulations with government officials so that this threat is quelled.
Last October, smartphone connecting to customer bank accounts and conducting remote online banking is utilized by an estimated 29% of US mobile phone users.
Although those invested in keeping the online banking revolution alive are reassuring the general public that it is safe, malware software is rampant throughout the internet and used by fake hacker groups to justify stricter restraints on our digital freedoms. The smartphone banking apps are not different.
Earlier in 2012, the CIA-sponsored hacker group Anonymous breached security systems for VISA and MASTERCARD. These two corporations alerted other banking institutions across the US that there was a "massive breach" within the financial sector.
In October of 2011, the fake hacker group apparently took control over Bank of America (BoA), one of the oldest central banking cartel funded banks. Lately, BoA was used to funnel funds to known drug cartels in Mexico under the Fast and Furious scandal.
January of 2012, Trusteer, the Israeli-based security firm, discovered a banking virus that will steal funds from customers and cover its tracks in the process. This new creation from the SpyEye Trojan will "swap out banking Web pages . . . preventing customers from realizing that their money is gone."
This Trojan waits patiently for the user to visit their online banking site, copies their login and password, then divulges the personal data surveyed; such as debit/credit card information.
When the user inputs their credit/debit card information in to conduct a purchase, the Trojan will swap web pages and siphon out the funds. According to Truseeter, this is a "post transaction attack".
The cover-up ability of this Trojan is remarkable. It will edit balance amounts, line by line transactions, and all activity that would trigger suspicion by the owner of the account.
In 2011, SpyEye Trojan attacked Android mobile online banking by siphoning out data from the customer to be used by the hacker. SpyEye also changes while circumventing mobile SMS which is a security measure taken by banks when a customer is conducting online account transactions to certify that the correct user is conducting the business.
SpyEye was victimizing Verizon customers with fake billing pages that require the customer to log in which reveals personal financial data to the virus concerning the user. This Trojan can deter anti-virus software, jumping over firewalls and sit undetected between the browser and the computer redirecting the user to pages without ever being caught.
Image credit: http://www.occupycorporatism.com
---
About the author:
   Susanne Posel Chief Editor, Investigative Journalist OccupyCorporatism.com   Radio Host: The Region 10 Report, Live Thursdays 1-3PM PST on American Freedom Radio