Posts tagged
American Policy Center
1
Source: http://www.jbs.org
By:  Tom DeWeese
Activists have been pleading with me to help provide the tools they need to stand up to national and international planning groups, elected officials and the news media in their fight to stop Agenda 21 in their communities.
I have heard you and have responded!
The Action Kit includes (scroll down for a video presentation of the Stop Agenda 21 Action Kit):
Two DVD sets, including two workshops; 3 manuals; 1 workbook; and a special PowerPoint presentation. Everything you need to know all the details on how to fight back against Agenda 21.
Here's what you find in the Stop Agenda 21 Action Kit:
I've outlined the treaties, policy papers and international meetings that have set the agenda.
I've shown how those international policies go directly into local communities, disguised as innocent-sounding development projects or historic preservation – drastically changing our way of life.
I've revealed how those International plans are moving past Congress and into local communities.
I've detailed how the Supreme Court has helped them do it.
And I've exposed the private organizations that are able to take control of your community and enforce these policies, without a vote or any input from you.
How international policy is directing local communities to enforce cutbacks on water use by as much as 75%.
The Sierra Club's plan to force 500 families to live on one acre of land — and they call it "Smart Growth."
The real reason why the Supreme Court destroyed private property rights in the infamous "Kelo" decision. It says that any property may be taken by the community for the "common good."
The actual definition of a "Soviet" and how international organizations are at work right now in your community, enforcing policy to turn your town into a little soviet of non-elected boards, councils and regional governments answerable to no one.
There's more — much more.
Did you think Obama's health care policy is his brainchild? Of course not. Again, it has international roots. I will show you the direct connection and the true purpose behind the planned destruction of America's health care system.
Trust me — the reports of health care rationing and death counseling are very real.  I'll show you where these ideas came from.
Did you think it was Ronald Reagan who killed the Soviet Union? I'll give you the details on how Gorbachev himself did it and I'll tell you why.
Did you think your children aren't learning because there isn't enough money and teachers in the classrooms? I'll show you that the dumbing down of American children is done on purpose and that the schools are operating perfectly — for what they have been "reformed" to do.
[CIM Comment] "Be sure to click the link below to see the rest and view the video."
0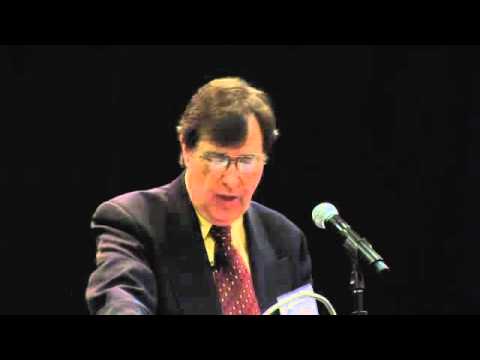 http://www.youtube.com/watch?v=uVMwrTyX-bk
Tom DeWeese, the founder and director of the American Policy Center (http://www.AmericanPolicy.org) informs the sheriffs about the origins of Agenda 21, the central planning strategy that has grown out of the United Nations since 1987 to become soft law in the cities and counties across America to control all facets of the economy for an international redistribution of wealth.
On January 30-31, 2012 over 100 county sheriffs and peace officers, from over 30 states, united to uphold their oaths of office, protect citizen liberty, and stop state and federal tyranny. Inspired and led by the example of former Graham County Arizona Sheriff Richard Mack, the meeting, which was held in Las Vegas, was funded by the generous donations of thousands of Americans from all fifty states, as well as the support of freedom loving sponsors.
The agenda included training on the Bill of Rights, Interposition, Nullification and the importance of Property Rights versus Privileges. Many sheriffs, a police chief and even a county commissioner shared their experiences, challenges and actions taken to uphold their oaths of office, directly with the sheriffs in attendance.
The videos of these presentations are shared here on the County Sheriff Project YouTube channel. We hope that you will share these videos with your own county sheriff and all the oath takers in your county. To read the meeting agenda, see the event sponsors, learn more and show your own support for helping back more constitutional county sheriffs, visit http://www.CountySheriffProject.org
Think outside the gun!