Archive for
April 19, 2012
0
Source: http://usamericanfreedom.com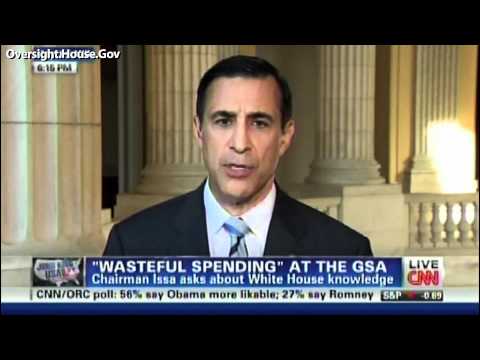 Published on Apr 17, 2012 by oversightandreform
Rep. Darrell Issa (R-CA), Chairman of the House Committee on Oversight and Government Reform, discusses the full committee hearing examining the wasteful spending practices at the GSA and the scandal involving Secret Service in Colombia days before President Obama's arrival.
CNN – John King USA – April 16, 2012
[CIM]
Please remember regarding the Secret Service, when the story first broke, Columbia expelled the secret service people for their actions, not the DC administration.  So we have more than just a break in secret service procedure.  Betting good money, although still fiat, these "hookers" were well under age.  It would be a nice comparison as to who this issue was reported in the Columbian press verses the white washed filtered news we see daily for the main stream media.  Never assume, what was the age and were they girls or boys that the secret service members were hunting for?
0
Source: https://www.eff.org
The Electronic Frontier Foundation (EFF) is urging the public to take part in a Twitter protest directed at their lawmakers.
Interested?
You can access EFF's online interactive tool to find your representatives and their Twitter handles. The campaign will use the hashtags #CongressTMI and #CISPA.
0
Source: http://www.humblelibertarian.com
Red State has been notoriously hostile to Ron Paul but so are many other GOP propaganda media venues. Red State may hate Ron Paul but it hates Romney even more so Red State is enjoying Romney getting his butt kicked by Ron Paul.
There are still four more District conventions to go. So far, Ron Paul has 10 delegates. Santorum has 2. Romney has zip. Mitt Romney may be the supposed frontrunner for the Republican presidential nomination – but he's not the most popular GOP candidate in Minnesota. Texas Congressman Ron Paul swept the 3rd, 5th and 6th Congressional District conventions over the weekend. Paul landed nine of nine state delegates to the Republican National Convention in Tampa, Florida. Paul also won one delegate in Minnesota's 7th District March 31st while Rick Santorum picked up two…
Redstate