Archive for
February 27, 2012
0
Dedicated to Our Troops (currently running on TV)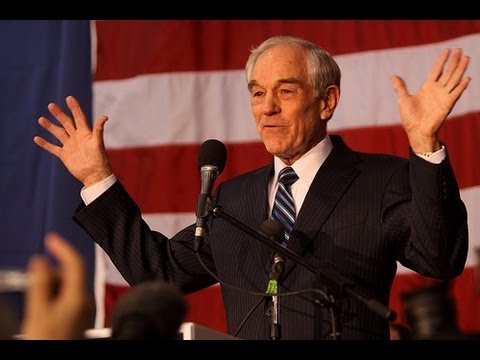 Please endorse Ron Paul (http://www.endorseliberty.com/ronpaul) and donate to Endorse Liberty (http://www.endorseliberty.com/donate.php) so we can buy advertising and make more videos like this. Endorse Liberty is not authorized by any candidate or candidate's committee. Donations are non-tax deductible.
(Miami – January 27, 2012) Endorse Liberty, a political action committee supporting Ron Paul for President, announced today that it has purchased multiple 30 minute prime time slots on Florida's WHDT TV, the largest independent broadcaster in Florida and America's first HD network, to air a special program in advance of the Florida Republican primary. The special features short films about the candidate, including "Blowback," which outlines Ron Paul's foreign and military policy for America.
"Blowback" sheds new light on the last 50 years of U.S. policy and explains why U.S. troops overwhelmingly support Paul's campaign. For Endorse Liberty, known for its humorous depictions of Presidential candidates on YouTube, this television special marks an unprecedented TV buy as well as a stark departure from its comedic roots.
"The other candidates prefer to talk down to Americans in 15- and 30-second sound bites. Ron Paul's message is too important to get lost in that kind of ridiculous shouting. 'Blowback' takes the time to carefully detail the truth of what Americans need to know about our country's foreign policy," said Stephen Oskoui of Endorse Liberty. "We like to have fun on our YouTube 'Fake Politicians' Channel', but when American lives are at stake, we — like Ron Paul — are critically serious. After watching 'Blowback' viewers will be better informed, and personally moved to help strengthen America at the ballot box."
For a TV audience tired of tuning in to the History Channel only to be confronted by shows about pawn shops and Big Foot, Endorse Liberty's Ron Paul special explains clearly and concisely how U.S. policy since the 1950s has led to the current war on terror and how our current foreign policy makes Americans less safe.
Viewers will be shocked by much of the program's content, learning the truth about:
"blowback" — unintended consequences of foreign policy
the unprecedented escalation of military spending in recent years, and
why U.S. military troops donate five times more to Ron Paul than to Mitt Romney, Newt Gingrich and Rick Santorum combined.
"Ron Paul is known for his sound economic policies and his prediction of the banking crises, but few people know Paul is overwhelmingly supported by the troops who have volunteered to defend our great country, rather than the lobbyists who back the other candidates. While Newt Gingrich calls himself a historian, Ron Paul is the only candidate with actual history on his side," continued Oskoui. "We believe that when presented with facts and not just sound bites, the intelligence and common sense of Florida's voters will prevail. If you really listen to the troops — not the lobbyists and not the politicians — you'll see that defending Americans in America, according to the Constitution, is really the strongest path forward for us all."
Endorse Liberty's TV special will begin airing on WHDT TV Friday, January 27, 2012 at 10:00 PM EST, with replays on Saturday, January 28 and Sunday, January 29 and Monday, January 30 at 9:00 PM EST. Check www.EndorseLiberty.com for additional airings. Viewers outside of Florida can watch the program for free at www.YouTube.com/EndorseLiberty.
WHDT is the largest independent broadcaster in Florida, reaching more than 1 million subscriber households and 3.5 million viewers in St. Lucie, Martin, Palm Beach, Broward and Miami-Dade counties. WHDT Miami and WHDT West Palm Beach were the first stations in America to being broadcasting in HD. WHDT airs on Comcast 438 in HD and Comcast 17 in Standard definition; AT&T 1044 HD and 44 Standard.
About Endorse Liberty
Endorse Liberty is an alliance of entrepreneurs, inventors and creators who have come together to promote the cause of liberty as the founding principle that powers America.
Liberty is the foundation of American culture. We believe America can regain its place as the world's role model. We endorse and promote leaders who champion liberty.
Press Contact
press@endorseliberty.com
####
[CIM Comment]
Now more than every we need the Champion of the Constitution!
Please visit Ron Paul's official campaign site by following the link below and donate today!
0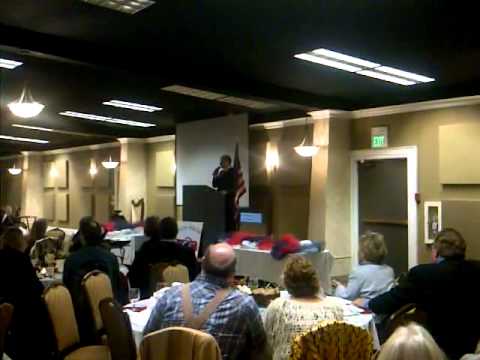 RP supporter Joe Murphy speech at the Whatcom County GOP Lincoln Day Dinner 02-25-12
####
[CIM Comment]
Now more than every we need the Champion of the Constitution!
Please visit Ron Paul's official campaign site by following the link below and donate today!
0
Source: www.pcmag.com
By Jill Duffy
How to Opt Out of Google's New Privacy Policy (Sort Of)
Google's policy update is unavoidable, but you can partially side-step its effects. Here's how.
Google's new privacy policy will take effect on March 1. It consolidates Google's 70 or so privacy policies across its products – from Gmail to YouTube to Blogger – down to one, and will pull data from users logged in to Google.
But the change has a lot of people very concerned about the implications. One group, the Electronic Privacy Information Center, has already sued to stop Google from implementing the change, arguing that the company is in violation of a recent Federal Trade Commission settlement. The nation's attorneys general, the European Commission, and another consumer group have also voiced their opposition.
What Google's New Policy Means for You
A preview of the new Google policy, which Google has made available online, explains some of the information Google collects and will soon conflate. It includes "information you give us" (personal information that you have to provide in order to sign up for certain free services), information about how and when you use the services, which devices you use, your location, and more. A big part of the body of data is your Google.com search history.
Google's stated purpose in bringing together the information it collects about you is to improve its services, but it also enables the company to deliver more personalized ads and personalized search results… which not everyone wants. Luckily, there is at least one way to avoid that.
How to Side-Step the Effects of Google's Privacy Change
One way to get out of some of the effects of Google's privacy change is to delete your Web search history. It's an option that Google voluntarily provides.
Eva Galperin, an international activist at the Electronic Frontier Foundation, wrote a step-by-step guide on "How to Remove Your Google Search History Before Google's New Privacy Policy Takes Effect." Her instructions are simple enough for anyone to follow. But understanding exactly what is happening when you delete your Google search history takes a little more explanation.
I spoke with Galperin by phone to better understand what it really means.
When you delete your search history from Google, it does not mean that the company stops collecting the data that you create. It still takes the information and stores it away, but it promises not to use it. If presented with a subpoena or warrant, Google would have to give that information to the appropriate parties, but there doesn't seem to be any other reason the company hangs onto it. After 18 months, the data becomes "anonymized."
I asked Galperin to define "anonymized," and she said "It depends. They'll take your name off and strip some bits off the IP address." But, she added, "The extent to which [Google has] anonymized the data is unclear." She also mentioned that some research suggests that it's possible to de-anonymize data fairly easily "if you have a large enough corpus." No one would dispute that Google certainly has a very large data set.
And what happens if you don't delete it? "It's unclear how long Google keeps [your information] if you don't delete your Web history," said Galperin. Leaving it alone also means that Google can give you those more personalized results it keeps promising, which Galperin notes isn't necessarily "better" or what you want.
Personalized Results: Creepy?
Providing a more personalized experience on all of Google's products is not something everyone wants, though some will certainly see the value. Some people, Galperin included, find it creepy.
"There are a lot of people who have started using Google's products separately," she noted. You might have one side of your personality that uses YouTube, while a very different personality uses Blogger, or Google Scholar, or any of the other services. Some users prefer to keep these slices of their lives separate.
"The questions consumers should be asking are, 'Who has your data and how much do they have and with whom are they sharing it?'" Galperin said. That's what's at stake, typically, when you use an ostensibly "free" service such as Google or Facebook.
Galperin plans to write at least one more step-by-step guide on the Electronic Frontier Foundation's website for helping users do what they can to bypass the effects of Google's new privacy changes, such as deleting their history on YouTube.